Electro permanent magnetic chuck
EP50-508
Description :

1.Comprising 50mm*50mm poles with a force of 15-17kgf/cm2.

2. It is possible to predetermine the force generated by counting the number of poles,

work piece gripping at least 4 pole contact faces.

3.Controller do the Magnetizing or demagnetizing in 0.5~ 5 seconds.

4.Chuck is tested for Slippering force, Waterproof test, Temperature rise test, Electrical & Demagnetizing tests
Electro permanent magnetic chuck(EP50 Series)
Description :
1.Comprising 50mm*50mm poles with a force of 15-17kgf/cm2.
2. It is possible to predetermine the force generated by counting the number of poles,
work piece gripping at least 4 pole contact faces.
3.Controller do the Magnetizing or demagnetizing in 0.5~ 5 seconds.
4.Chuck is tested for Slippering force, Waterproof test, Temperature rise test, Electrical & Demagnetizing tests
Use:
1.Used for normal and heavy duty drilling, milling, and CNC machining center
2.Best used for the workpieces at least 250*250 mm and 10 mm thick.used for small, medium dimensions with normal operating air gaps and thinner workpieces.
Standard Features and Benefits:
1.Flexibility :
• Allow single set-up machining with 5-sided accessibility
• workpieces larger than the table are machinable
2.Safety
• No electric power supply during clamping.
• Constant and uniform magnetic power over entire area.
• No temperature rise in operation. so no impact on precision and work piece deformation due to temperature rise.Can used for long time.
3.Efficient
• Easy and quick position,reduce set-up time and increase available machine time.
• High accuracies and tolerances
4.Cost-effectiveness
• no maintenance
• no machine modifications
• reduced tool consumption
Specs: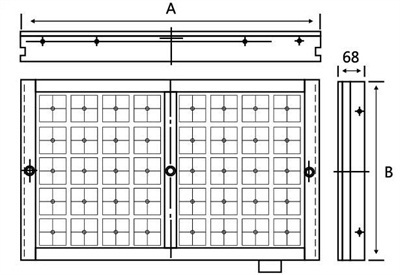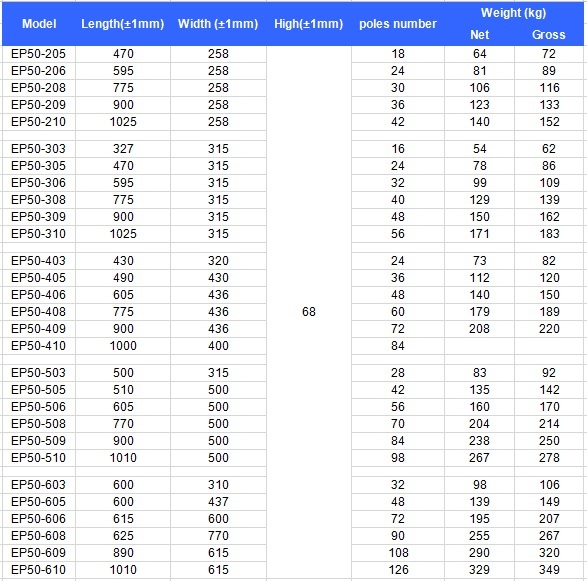 Get Quote
Send Inquiry by feedback form learn more about product detail, price, etc
*Your email address will not be published. Required fields are marked.
Electric permanent magnetic chuck Electric permanent magnetic table,